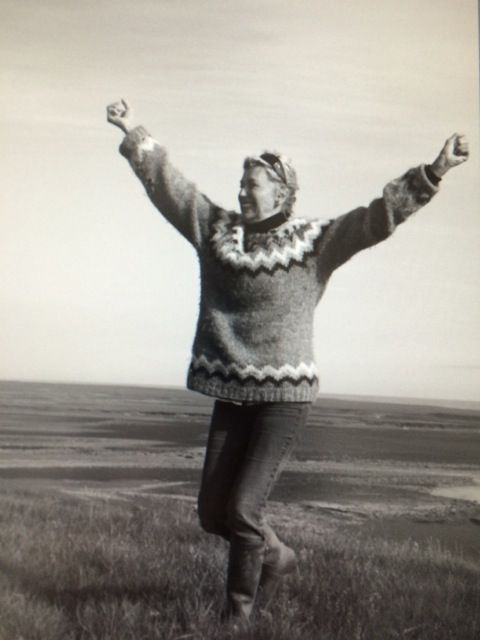 Thelma Herzl - birth name Ingvarsdottir - grew up in Reykjavik, Iceland.
Living variously in Copenhagen, Paris and London, she eventually put down roots in Austria in the early 1970's.
At the heart of Thelma Herzl's artistic development lays her childhood experience of the Icelandic landscape.
Her furniture designs of the 1990's already showed the clear simplicity and stark contrasts of the volcanic island.
After that Thelma Herzl moved on to paintings and collages as well as sculptural metal objects.
In 2003 Herzl physically revisited the landscape of her native volcanic island for her Land Art project "Metal Dreams" that was exhibited both at the Neue Galerie Graz, Austria and the Mimara Museum in Zagreb, Croatia. The book of the same name was nominated for the German Photo Book Award 2004.
In 2011, after volcano Eyjafjallajökull erupted a view months earlier, Thelma Herzl presented her series of photographs "Aska – Formations from Icelandic Volcanic Ash" and was again nominated for the German Photo Book Award 2012. Her works were exhibited at WestLicht - Museum For Photography, Vienna.
From 2013 until today Thelma Herzl puts her focus back on painting and collaging. By exploring her paintings with her camera and macro lens Herzl keeps finding "manifestations of the subconscious" in every work she creates.